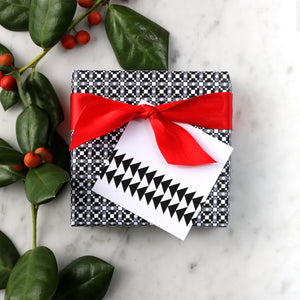 Flying Geese | Blank Gift Tag Set
Sale price Price $ 4.50 Regular price
The geometric pattern was inspired by a classic quilt block and reimagined as a modern graphic design.
The set of 5 cards is packaged with red string.
Digitally printed on #120 uncoated stock
Card size: 2.5 inches square
Card colors: white, black
String length: 9 inches
This item usually ships in 2-3 business days. Contact us with any special requests or pricing inquiries for larger quantities.